Is it possible to start a blog for free and make money from it? It's not only possible but it can also be done in just 5 simple steps.
In this article, we'll be sharing those steps with you, along with all the basic requirements to get your blog up and running.
Not only will you get to know the free options available when starting a blog, but you'll also get to know some of the more affordable value-packed alternatives.
Things you'll need to start a blog
Well, first you'll need to know what a blog is 🙂 – A Blog is a website with relevant information on a specific topic that is meant to help its audience find answers to their questions.
Every blog is meant for a specific targeted audience. For example, a blog on "baby shoes" will only interest a limited group of people, mostly parents, and guardians.
In our example, baby shoes would be what is known as a niche. Meaning we'd be targeting a specific set of people that need to know about baby shoes and not the entire topic of baby products.
For more on this, you may want to check out the post we created explaining what a niche is and how to choose a profitable niche for your blog.
Here's a list of steps to take to get started with your blog:
Get a web hosting server and domain name/URL
Find your niche.
Choose a blogging platform.
Write and publish your blog.
Promote your blog.
1. Get a Web Hosting Server and Domain name/URL
Web hosting is an internet service that allows individuals and organizations to make their websites accessible via the World Wide Web (WWW).
To explain this in a simpler way, think of a web hosting server as an apartment, you'll need to pay rent to stay in one of the rooms in that apartment for a certain period of time. Now think of your website as a tenant in that apartment.
Web hosting servers (Apartments) give us space on their servers (Rooms) when we pay them to rent for a certain period of time. 3 Examples of the best web hosting companies are Bluehost, HostGator, and Hostinger.
A Domain name is the part of a network address that identifies it as belonging to a particular domain. Think of a domain name as a key used to get you into the room of the apartment you're renting.
With that said it's clear to see that both web hosting server and domain name go together and need each other to work, that's why it's important to have both because you can't get started without them. Examples of domain names are .com, .space, .me, .org.
2. Find your niche
A niche is a specialized or focused area of a broader market that businesses can serve to differentiate themselves from the competition.
Before you start writing your blog you first need to know what you'll be writing about. Finding a niche will help guide you in the direction you need to be going. The first thing you need to do when finding your niche is asking yourself, what do I like? What am I passionate about? What are my interests?
Asking yourself these questions will help you find the perfect niche because it'll all come from your head and you'll have more than enough information to write about on the topic you choose. An example of a niche is stated just at the beginning of this article – "Baby shoes"
"Baby shoes" is a niche because it's a specialized area of the broad market which is Baby products.
Examples of other niches in baby products are baby food, baby clothes, baby toys, etc. So if you're writing an article about baby shoes this should be a niche you're passionate about because then you'll have a lot of information on that particular subject to write about in your blog.
3. Choose a Blogging Platform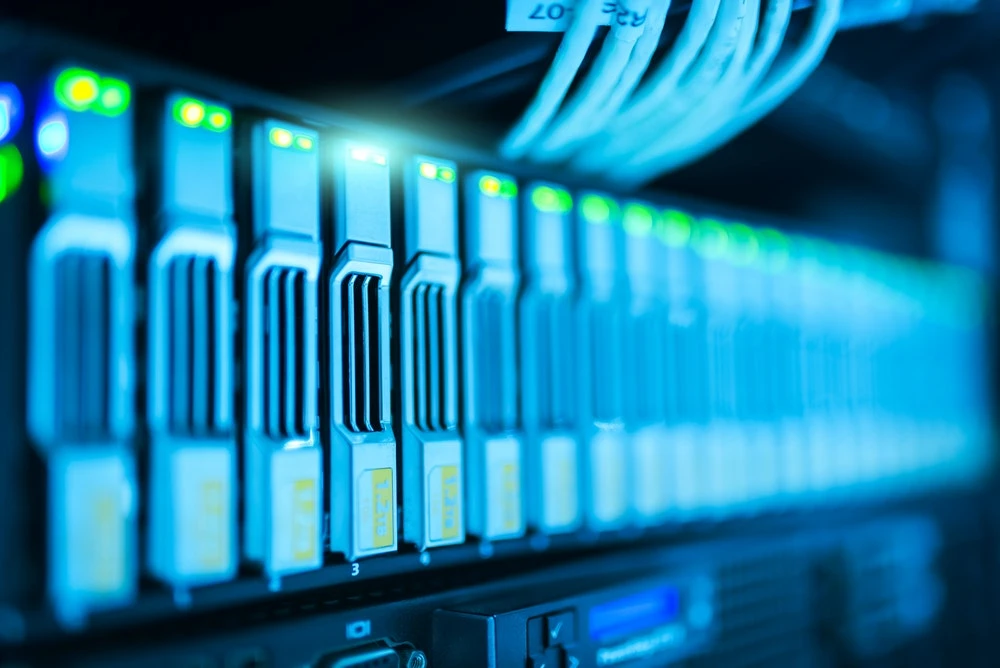 A Blogging Platform is a software or service that you use to publish your content on the internet in the form of a blog. There are a lot of blogging platforms to use when writing a blog, all of these platforms come with different features but the best self-hosted platform you can use is WordPress.org.
It's one of the biggest and easiest blogging sites that allow you to design your blog with ease. There are two types of blogging platforms you can pick to use, free Platforms and self-hosted platforms.
Free Platforms
Using Free Blogging platforms is stressful because the platforms you use will automatically own your name and will subject you to their rules and restrictions, like limiting or prohibiting ads on your blog and placing their own ads wherever they see fit.
This will make your blogging experience terrible. If you're serious about blogging, you'll want to move away from
free blogging platforms. Examples of Free Blogging platforms include WordPress.com, Blog.com, Blogger, and Tumblr.
Self-hosted Platforms
Self-hosted blogging platforms allow you to run your blog using your own domain which gives you full control over your blog and its content.
This option is called self-hosted because you will use your own web hosting server and domain name which is convenient.
Although there are a few examples of free blogging platforms you can pick from above, it's best to use a self-hosted blogging platform to own all your blog posts, especially if you will be using your own copyrighted material (articles, drawings, photos, etc). An example of a self-hosted blogging platform is WordPress.org.
4. Write and Publish your Blog
Getting started with writing your blog is the most important step. After choosing a web hosting server, Domain name, Niche, and blogging platform you'll have all the things you need to get started with your blog except one thing
The content itself. Write down everything that comes to mind on the niche you chose, spare no detail.
After you're done writing your blog then comes publishing it for everyone to see.
Getting your blog out there for an audience to see helps boost your confidence and makes the work of you writing future blog posts an easier task. Get out there! let your mind run wild so you can create and publish the best content that you have to offer.
Pro tip: It is best to write the title and conclusion of your blog post after you're done with writing all your content. This helps give you enough room to be creative when writing your blog.
Just go with the flow and you'll notice when you've done that you have more to write about when not inclined to a specific title and conclusion from the very beginning.
5. Promote your Blog
After you write and publish your masterpiece, you'll have to work on getting it out there for more and more people to see and enjoy. Here are a few ways you can promote your blog after publishing it.
Tell your family and friends
Inform everyone who you know about your blogging quest. You can do this any way you like, sending emails, text messages, phone calls, social media profiles, and even word of mouth are all effective ways of getting your news out there.
Submit your blog to search engines
Submitting your blog only takes a moment, and it will help you increase your blog's reference value. Here's an easy guide on how to submit your blog's Domain name/URL to Google.
Sign in to your Google account and go to the Submit URL option in the webmaster tools. To increase your blog reference, even more, you can submit your blog URL to other search engines like Bing.
Submit your blog to bookmarking sites
Bookmarking sites can offer your content a lot of potential viewers who search for content within your niche. This helps get more people to view your content so you should do this every single time you publish a new blog post.
Examples of bookmarking sites are Scoop it and Reddit.
Be active on social networks
Use social network platforms that best suit your niche and style to promote your blog posts even more.
You can also use social network platforms to join blogger communities within your niche to build friendships and help each other spread content.
Examples of social network platforms best for this are Facebook, Twitter, Instagram, and LinkedIn.
Guest blogging
Guest blogging or guest posting is writing content on another company's website. You're probably asking yourself, "Why would I want to write content on another person's website?".
Well, there are a lot of advantages in guest blogging, one being exposure to your own content. When you write content on another company's website you're provided space to write your own personal information, including a link that you can add to take people visiting that website back to yours.
Make sure that your work goes on reputable sites because those sites have a lot of people visiting them, which means if those people find your content pleasing they'll be willing to go off that website and onto yours so they can read the content you have on your website.
Just be sure that your content is directly related to your niche. Guest blogging is a good way to build an online presence, so it's important when it comes to promoting your blog.
Conclusion
With these few easy steps, you'll be on your way to creating a perfect blog that both you and your audience can enjoy and benefit from in no time.
Have you ever found yourself doing the blog vs website comparison, if so then you might find yourself in the article entitled Blog vs Website: Differences + Which one will make you money.
And if you're curious about conversion-focused design we've got an article you'll love, called Conversion Focused Web Design: How To Boost Website Conversions.