If you run an online business, you've likely heard the term "content marketing" before.
It's become quite a trendy term among marketers, and it's easy to see why. According to HubSpot, nearly 70% of businesses are investing in content marketing as of 2020.
But why are so many companies jumping on the bandwagon?
In this blog post, I'm here to share with you what exactly content marketing is, how it works, and five reasons why your business should join the content marketing train.
What is Content Marketing?
Although it's basically been around since the beginning of the internet, content marketing hasn't been recognized as a highly profitable form of marketing until recent years.
And truth be told, it's because content marketing has changed a lot over the past decade.
Content marketing is defined by Oxford Dictionary as "a type of marketing that involves the creation and sharing of online material (such as videos, blogs, and social media posts) that does not explicitly promote a brand but is intended to stimulate interest in its products or services."
Unlike traditional marketing methods, content marketing doesn't prioritize the promotion of a company, product or service. Instead, it seeks to build trust with an audience first and then convert them after.
And in today's day of age, it works like a charm.
According to Accenture, 75% of prospects are more likely to purchase from a business that recognizes them by name and knows their purchase history. That's almost impossible to do by running a Facebook ad or filming a TV commercial.
Looking for a very possible way to do that?
Create content that speaks to the needs and wants of your buyer personas (or, ideal buyers).
How Does Content Marketing Work?
Content marketing is done anytime you create original content that supports your brand's vision, products or services.
And that kind of content can come in many forms. Blog posts, videos, social media posts, and infographics are just a few examples.
When you publish content on social channels, websites, or other online platforms, you're building an audience with the hope of gaining their trust. The more content you produce, the more people see it. And eventually, the more people whose trust you gain.
Once you gain a prospect's trust, they're likely to choose your product or service over a competitor's because they already have a "relationship" with you. You've proven to them that you know your stuff and you can help them.
But good content marketers don't stop after converting a customer.
To maximize your content marketing results, you should create content for all three stages of "the buyer's journey." These stages are:
Awareness stage
Consideration stage
Decision stage
In the awareness stage, you create content that's designed to educate your readers. They know they have a problem, interest or need, and they turn to the internet to learn how to solve it.
In the consideration stage, prospects have already identified how they need to solve their problem and they're looking for the right business to help them. The content you create in this stage should help convince them that they need you and why.
Finally, in the decision stage, the prospect has become a customer and decides to buy from you. But your content marketing doesn't stop there. To provide an excellent post-purchase experience, create content that helps customers use your product/service, tells them how to get the most out of it, or explains what the next steps of their journey are.
5 Reasons Why Your Business Should Be Using Content Marketing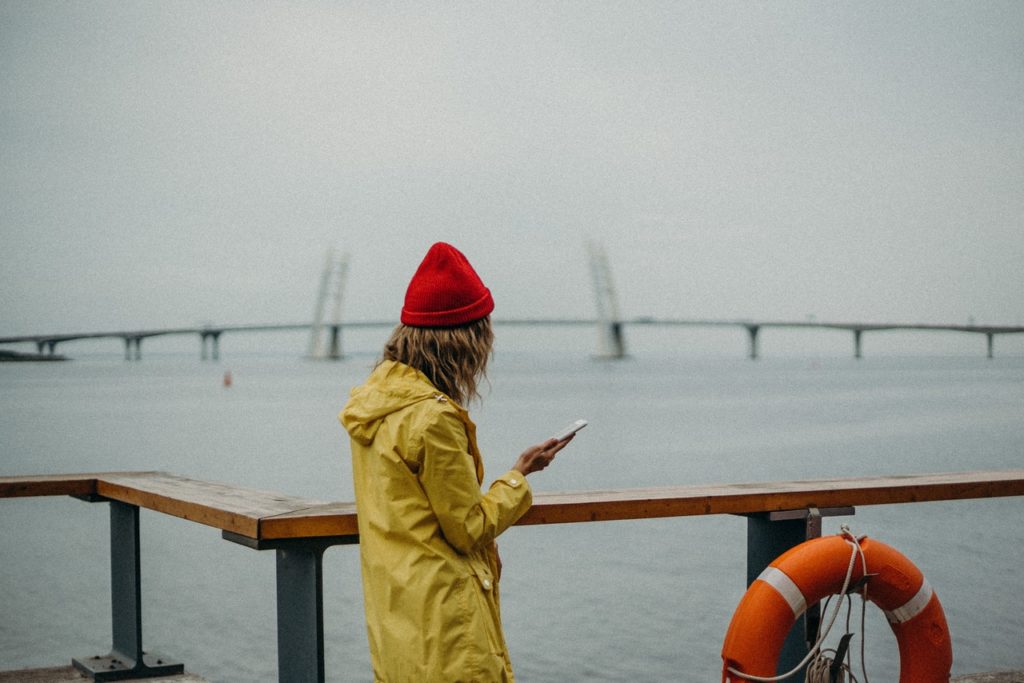 1. Traditional Marketing Is Dead…and Expensive
Traditional marketing techniques are getting old fast. And for many reasons.
For one, they're extremely expensive. Running a single Facebook ad can cost up to $10 per click.
Secondly, consumers are getting smarter. They know when they're being given an offer that's too good to be true, and many have ad blockers.
Plus, services like Netflix, Hulu, and the ability to record TV shows makes it easy to skip commercials. Which means the commercials these companies pay up to millions of dollars for are going to complete waste as consumers fast forward or don't even see them at all.
And finally, traditional marketing promotes the product whereas content marketing builds the brand.
The goal of content marketing isn't to "promote." It's to build awareness and spark interest around a brand's products, services, and overall message.
Yet despite the crazy expenses and low ROI (Return on Investment) of traditional advertising techniques, only 13% of businesses feel confident in their content marketing efforts.
Why is this?
The answer boils down to one thing: time.
Using traditional marketing methods, you can put your company's product under people's eyelids within seconds. Seriously, it doesn't take that long to make a Facebook ad. But it comes at a very expensive cost and doesn't build brand awareness.
Content marketing, on the other hand, takes time. Great content isn't created overnight, but that's what makes it so powerful.
When companies craft content they care about—and that their prospects care about—they build trust with their audience.
They prove to people that they know their stuff, perhaps even better than their competitors.
2. Content Marketing Is a $4 Billion+ Industry
It's already a well-known fact that content marketing is a booming industry. But just how big is it booming?
According to Martech Advisor, the content marketing industry is expected to be worth $412.88 billion by 2021.
In case you didn't notice, that's a lot of money.
More and more businesses are investing in it and seeing the benefits. And with traditional advertising techniques quickly becoming a thing of the past, your business can't afford to be buried in the history books along with it.
But why exactly is it becoming so popular? What's giving content marketing its tremendous worth?
The short answer: Google.
Many will agree that the long-term goal for their content marketing is to see their content ranked on the first page of Google's SERPs (Search Engine Results Pages).
To achieve this, they have to make sure all of their content is optimized to meet the standards of Google's pretty mysterious (and ever-so-changing) algorithm.
Believe it or not, it's possible to gain first-page rankings without spending a dime. This is why content marketing costs less than traditional advertising and why so many companies are taking advantage of it.
Instead of a monetary investment, content marketing is a time and effort investment.
Businesses and marketers are beginning to figure out how to craft excellent content that focuses on their audience rather than their brand, and consumers are appreciating that.
3. Valuable Content Builds Authority
Not only does high-quality content bring more sales, but it also brings you more industry authority.
The content you create (and where you publish it) can bring you an insane amount of credibility. As more people read your work—and the more you write on other publications—the more people know your name.
You'll find that with time, you're becoming recognized as not only a business owner in your industry but also a thought leader.
People turn to you for more than just your product or service. They turn to you for advice, to learn more about the industry and to see where its future is heading.
Think of content creation like the star rating of an app.
The more content you create, the more ratings you receive. The more ratings you have, the more people trust you because others already have.
Eventually, you become known as one of the top businesses in your industry because so many people trust you.
And that trust stems from the content you produce.
4. Attract More Leads from Social Sharing
Think about it: what were the last five things your friends shared on their social media feeds?
Most likely, they shared a video, useful article, news report, or an entertaining story.
What do all these things have in common?
They're all forms of content.
Without content, you don't have much to offer that's share-worthy.
Sure, your product or service might be spectacular. People leave great reviews, you have a high customer satisfaction rate and you have a great customer support team. But those aren't the things people share.
People share content, not products.
I mean, when was the last time you saw a friend link to a product page in their Facebook post?
By creating content, you're creating something share-worthy. High-quality content that engages and delights your target audience will make your readers naturally want to share it with others. And when they do, your content (and as a result, your brand and product/service) gets seen by even more people.
If you have a conversion focused website and are looking to drive more traffic there, this is one highly proven way to do it.
5. Build Your Brand and Stand Out from the Competition
According to MarketingProfs, 2 million blog posts are written every day. Whether your competitors are already implementing content marketing or not, that's still a huge number.
If the competition is seemingly so high, is investing your time and effort into content marketing even worth it?
How do you guarantee your content doesn't get ignored with so many other fish in the sea?
While it's true that content marketing can get quite competitive, it's still very doable. And standing out isn't impossible.
Julia McCoy, Founder, and CEO of content agency Express Writers, says brands need to define their "content differentiation factor" (CDF) to successfully stand out online.
If you even want a chance to stand out from your competitors, it all boils down to the way you represent your brand. Your brand needs a mission and a voice.
And everything your brand does—from selling your product, to responding to customer calls, to creating content—should be consistent with it.
Creating original, authentic content that helps your prospects and tells your brand's story is the easiest and most effective way to do that.
Content Marketing is a Booming Industry. Don't Miss Out on It.
Why wouldn't you want to partake in a $4 billion plus industry without spending a single penny?
It's time to put old-school advertising aside and stop wasting money on all of those low ROI campaigns.
The best way to develop brand awareness, build authority and gain the trust of your ideal customers is by creating content that tells your brand's story and educates consumers.
In a constantly advancing society, it's no longer optional for businesses to stay up-to-date. Relevance is the key to survival.
Traditional marketing techniques are being left for the history books, but your business doesn't have to be.
Looking for more ways to supercharge your marketing efforts? Make sure to check out the amazing post we did on conversion focused web design.